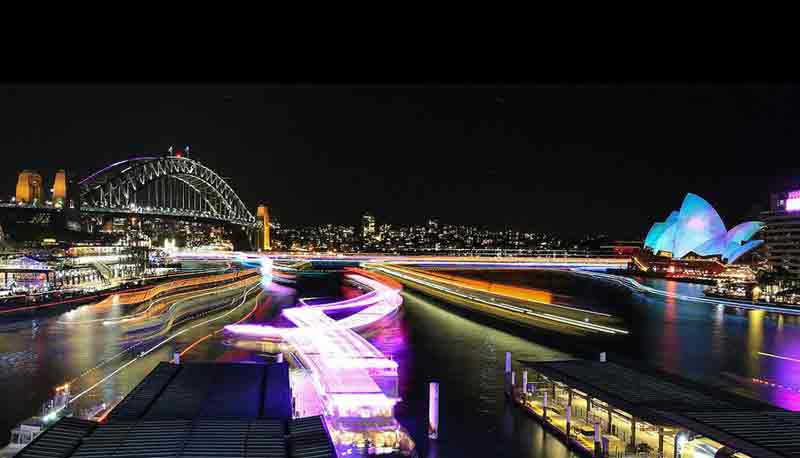 Double Glazing: Sydney Specialists
Double Glazing and Sydney go together. Let's look at how double glazing can make your Sydney home better, and more comfortable, in many ways.
Double Glazing keeps your Sydney home warmer in Winter
In winter, Sydney can get cold. Through the Western Suburbs, and up into the Blue Mountains, it can get very cold. On occasions, it's even been below freezing. While it's not often that cold, we can have our heaters going for months at a time to keep our families warm. That costs us real money. More heat is lost through poor windows than from any other place, so double glazed windows and doors can keep us warm, AND save a lot of money. Oh, and by the way, they can help keep you cooler in summer, too.
Double glazed windows & doors keep you cool in Summer
Many people only think of double glazing as keeping homes warmer in winter. But Sydney has a hot summer, too, and on some days it's like being in a sauna.. As an architect friend points out "insulation works both ways".
Fitting double glazing will help keep your home cool in summer, and help reduce those air conditioning bills.
Sydney can be very noisy. Double glazing provides sound insulation
In our modern, hectic city, we're exposed to all sorts of noise. Whether it's freeway traffic noise, trucks in your street, tradesmen working, noisy neighbours, barking dogs, noisy kids, aircraft noise, local entertainment, factories, or any other sources of noise nuisance, double glazing can dramatically reduce the noise noise pollution you suffer. The twin panes of glass, and the gas-filled gap between them, can really reduce outside noise, and provide the peace and quiet your family will treasure.
When it's cold outside, and warm inside, Condensation can result.
Near the coast, the humidity is higher. Heading West, it gets colder. Both of these increase the likelihood of condensation forming on the windows of your home.
Old, inefficient single-pane windows get cold on the inside during winter. If the air inside is warm and moist, condensation can be a problem. The colder it is outside, and/or the more humid it is inside, the worse the condensation can be. This can not only lead to damage to walls, floors, curtains etc., but can encourage mould and mildew to form. Double glazing reduces and helps prevent condensation.
Double glazing saves Sydney homes real money on their energy bills
How good is that? We can reduce our carbon emissions to fight global warming, AND save money at the same time. What's not to like?
Genuine Double Glazing vs Secondary Glazing
If you've been researching around the Internet, you've probably seen multiple references to 'secondary glazing', and it's usually presented in a way that makes it sound like real double glazing. So what is 'secondary glazing'?  Secondary glazing adds second pane to an existing window. This is usually only done on the inside of a window, and is commonly attached by magnets. Unfortunately, the existing outside glass pane is hardly ever of the quality required to optimise the window for both thermal and acoustic insulation. Often, acrylic is used for the new inner pane, instead of glass. The gap between the two panes is filled with air, which is a good conductor of heat. For the secondary glazing process to perform, it relies on the existing frames being low maintenance, good insulators, and well sealed against air infiltration.
Genuine double glazing is defined by the gap between the two glass panes.To improve performance, the gap will either be a vacuum, or be filled with a noble gas. High-performance real double glazing is usually filled with argon gas. When genuine double glazing units are fitted, the framing material should have good insulation properties, be low maintenance, and be fitted with an airtight seal. If the old windows don't meet these criteria, performance will suffer, and work such as painting will be required.
Retrofit double glazing If you're fortunate enough to have good quality existing frames, then can can save a lot of money by buying just the double glazing units.

It's easy to retrofit double glazing to the existing frames in your Sydney home.
Where can you get Double Glazing in Sydney? Here are a few good suggestions…
Evergreen Windows. Supplies and installs quality double glazed windows and doors in Sydney- with special emphasis on Western Sydney, Blue Mountains, Sutherland Shire, Southern Highlands and Wollongong & the Illawarra..
Easy Windows. Double glazing specialists, providing Sydney with custom made uPVC double-glazed windows & doors.
Ecoline Windows. Double glazed windows and doors for Sydney, in uPVC or aluminium framing.
Sound Barrier Systems. Sydney supplier of double glazing for thermal insulation and soundproofing.
Sustainable Construction Services. Double and triple-glazed windows and doors.
Thermaglaze Sydney. Manufactures and installs uPVC double-glazed window & doors.
 Window Factory. Listing removed.
Further Information:
Bureau of Meteorology Climate Statistics for Sydney
Sydney Weather Forecast Today's forecast from the Bureau of Meteorology
Solar Hot Water Sydney Slash your energy bills, and cut you greenhouse emissions.