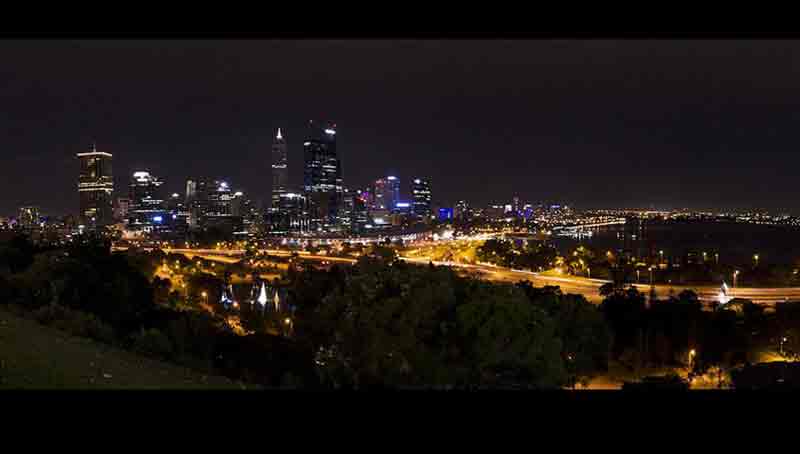 Double Glazing Perth? A Great Idea!
Perth gets hot in Summer. Double glazing keeps us cooler.
Perth is hot in Summer. Your home can feel like a sauna!
The average maximum temperature in Summer is is around 31°C. In Holland, 5 consecutive days of 25°C+ temperatures is officially a heatwave! From December to February, we can expect average daytime highs of around 31°C, but temperatures occasionally well into the 40s.
So, how does double glazing help us handle the hot Perth Summers?
The twin glass panes, and the argon-filled space between them, cut down on the amount of heat conducted from the hot exterior to the inside of your home.
Coatings on the outside glass reduce the amount of infrared radiation that comes in.
Modern uPVC framing is an efficient insulator- far superior to old fashioned aluminium framing.
Perth is cool in Winter. Double Glazing helps keep you warm
Perth is cold in Winter- the Bureau of Meteorology confirms it, with an average Minimum Temperature of around 8°C, and a record low below zero! Your house can feel freezing. Winter can also be very grey, overcast and humid, with rain on more than half of the days of the month. In Perth, the coldest months are the months of highest rainfall.
So how does double glazing help us handle the cold Perth Winter? Unlike old-fashioned single-pane windows that allow the heat to just pour out of your house, double-glazed windows and doors act as an efficient insulator, stopping the heat we've just paid for escaping.
Perth Winters are wet and humid. Condensation can be a problem.
Condensation forms when warmer humid air inside meets a cold surface. We've all seen it on the bathroom mirror, but when it happens on the inside of your windows, it can cause real problems. There can be damage to your walls, floors, carpets and furnishings, not to mention the curses of mould and mildew.
The twin panes of glass in double glazed windows and doors prevent heat loss, keep the inner pane of glass warmer, and reduce the incidence of condensation.
Perth Energy prices are high. Double Glazing slashes your heating and cooling bills.
So, how does double-glazing help you reduce your energy bills?
By cutting down on your gas and electricity heating costs in Winter, and your electricity cooling bills in Summer.
Your family will be more comfortable, and your budget a lot healthier.
Perth is noisy, and getting worse. Double glazing cuts outside noise.
Does Perth suffer from aircraft noise? You betcha! We're an urban community with ever-busier roads with ever-more traffic; trucks, cars, trams, buses- you name it, we've got it. Plus noisy neighbours, barking dogs etc. Perth City Council even have a Noise Management website.
So, how does double glazing help reduce all that Perth noise? The twin panes of glass in our double-glazed windows & doors stop a large part of the noise from entering the home. uPVC framing is a very good sound insulator.

Installing double glazing in Perth's harsh climate is a wise investment.
So, who should you choose to double glaze your home in Perth?
Here are a few of the leaders…
Advantage Double Glazing Perth. Locally manufactured in Rockingham, Perth.
Double Glazing Australasia Perth-based supplier of thermally and acoustically efficient window systems
Duoglass Double Glazed Doors & Windows. For double glazing that's engineered to last.
Perth Double Glazing Double Glazing solutions at an affordable price.
West Coast Double Glazing. Deal with a Perth-based family business.
Affordable Double Glazing Perth. Keeping quality double glazing affordable.
Next Generation Glass and Double Glazing. Friendly service from an experienced team of glass experts.
Further Information:
Bureau of Meteorology Climate Statistics for Perth
Perth Weather Forecast Today's weather forecast for Perth from the Bureau of Meteorology.
Solar Hot Water for Perth Another great way to save- money, carbon emissions, and the planet!