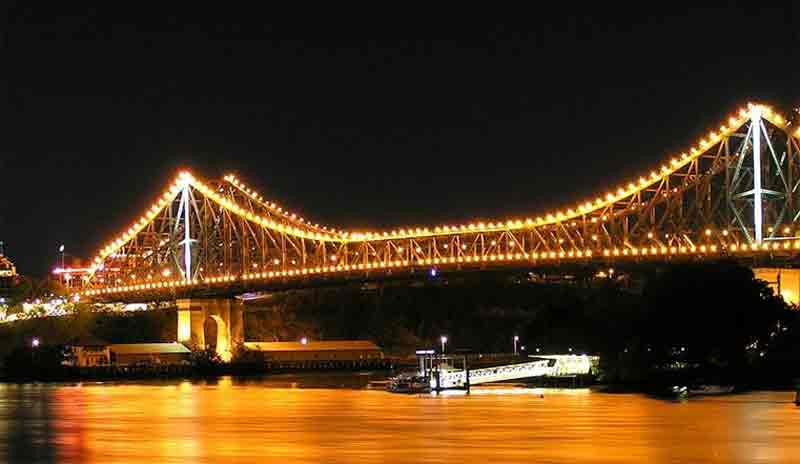 Double Glazing Brisbane Homes? Yes… Beat The Heat!
Brisbane gets hot in Summer. Double glazing keeps us cooler.
Brisbane is hot in Summer. Your home can feel like a sauna!
In Summer, our average maximum temperature is around 29°C, but temperatures can go much higher.
So, how does double glazing help us handle the hot Brisbane Summers?
Double glazing is insulation for your windows. It keeps heat outside in Summer, and inside in Winter
The twin glass panes, and the argon-filled space between them, cut down on the amount of heat conducted from the hot exterior to the inside of your home.
Coatings on the outside glass reduce the amount of infrared radiation that comes in.
Modern uPVC framing is a very efficient insulator. Modern, thermally-broken aluminium window framing is far superior to old fashioned aluminium framing.
The Brisbane Climate is wet and humid. Condensation can be a problem.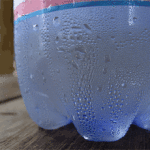 Condensation forms when warmer humid air inside meets a cold surface. We've all seen it on the bathroom mirror or a drink bottle, but when it happens on the inside of your windows, it can cause real problems. There can be damage to your walls, floors, carpets and furnishings, not to mention the curses of mould and mildew.
The twin panes of glass in double glazed windows and doors prevent heat loss, keep the inner pane of glass warmer, and reduce the incidence of condensation.
If you have mould issue resolve it now before it starts affecting your family's health! – Gerard Murtagh, The Mouldmen, Brisbane
Brisbane Energy prices are high, and rising. Double Glazing slashes your cooling (and heating) bills.
So, how does double-glazing help you reduce your energy bills?
By cutting down on your air conditioning cooling costs in Summer, and any heating bills in Winter..
Your family will be more comfortable, and your budget a lot healthier.
Double glazing Brisbane homes cuts outside noise. Brisbane is noisy, and getting worse.

Brisbane's Courier Mail newspaper summed up the problem in an article entitled……
Noise pollution from neighbours is bad for your health
Sometimes it's the music. And sometimes it's the party, the car engine or the barking dog.

Whatever the source, unwanted noise from neighbours is driving people mad.

The problem is not new, yet many who live with the problem say authorities are either powerless or unwilling to do anything about it.
In 2009, the then Police Minister was interviewed by the Courier Mail. She revealed that Police
… receive an average 1500 complaints about noise each month in the Brisbane metro area alone, and in a typical summer week can issue up to 50 noise abatement directions.
So, how does double glazing help reduce all that outside noise in your Brisbane home? The twin panes of glass in our double-glazed windows & doors stop a large part of the noise from entering the home. uPVC framing is a very good sound insulator.
Brisbane and Region can still get cool in Winter. Double Glazing helps keep you comfortable
Brisbane gets cold in Winter- the Bureau of Meteorology confirms it, with an average Minimum Temperature of around 9°C in June, and it can get a lot colder than that! Your house can feel freezing. Winter can also be very grey, overcast and humid, with rain on more than half of the days of the month. In Perth, the coldest months are the months of highest rainfall.
So how does double glazing help us handle the cool Brisbane Winter days? Unlike old-fashioned single-pane windows that allow the heat to just pour out of your house, double-glazed windows and doors act as an efficient insulator, stopping the heat we've just paid for escaping.
Double Glazing your home has many other benefits, too…
Improved security. New double glazed windows and doors make it much harder for intruders to gain access to your home. That's increased peace of mind.
Increased resale value. With double glazing, your home is better in so many ways, that they all add up to a quicker sale, and a better resale value.
Improved fire resistance. Modern double glazed window frames resist fire, and the double glazing reduces heat being conducted to the inside of your home. More peace of mind.
Reduce your carbon footprint. Talk about a win-win-win situation. Every dollar you save on energy bills is also reduced CO2. Your wallet wins, the planet wins, and your kids and grandkids win.
Reduced maintenance. Modern uPVC and aluminium window frames need virtually no maintenance. Forget oiling, forget staining, forget painting.
So, who should you choose to double glaze your home in Brisbane?
Here are a few of the leaders…
.
Energy Efficient Windows. Brisbane supplier of the best range of single, double and triple glazed uPVC windows and doors.
Double Glazing Masters Choose from a complete range of solid timber or uPVC windows and doors.
Winsulation Double Glazing. Supplies thermally-broken aluminium and uPVC framed double glazing.
Thermaglaze Windows Queensland. 20 years of experience to help you make the right choice

Further Information:
Bureau of Meteorology Climate Statistics for Brisbane
Brisbane Weather Forecast Today's weather forecast for Brisbane from the Bureau of Meteorology.
Solar Hot Water for Brisbane Another great way to save- money, carbon emissions, and the planet!